You can find us talking to a number of organizations, schools, universities, churches and businesses.
Colorado Sikhs has presented at many of the institutions listed below and look forward to partnering with you to support many more in the future.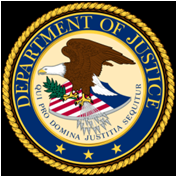 We partner with the Community Relations Service of the Department of Justice to provide education to various law enforcement agencies.
This is an important service since many times law enforcement members are the first responders.

Past events have included the TSA, the FBI, Federal Executive Board, Federal Bureau of Prisons and various local Colorado State law enforcement (e.g. Commerce City PD).
Universities and Colleges

We have also presented at various colleges and universities. Our education programs can be tailored for your students at both the undergraduate and graduate levels. We present to various classes including:
Geography

World History

Eastern History

World Religions

Eastern Religions

Philosophy

Comparative Religions
Educators and administrative staff need to be informed about the issues that students of other cultures and religions face in the learning environment. Whether it is K-12 student or the entire family, we provide educators with the knowledge they need to understand Sikhism. We also provide evidence based techniques to communicate and work with diverse communities.
Teachers often do not have ready access to materials or training on how to teach the Eastern religions. As a result, Sikhism receives very little attention in most middle and high schools. Often, the information that does exist is incomplete or incorrect.
We teach teachers how to teach Sikhism. Our Sikhism 101 course consists of an on-site presentation that follows with a conversation on lesson planning. Both new and veteran teachers can easily configure and tailor their own course based on the materials we provide.

This program is offered in conjunction with our partners. Please contact us for additional information.
Middle Schools and High Schools

Are you a middle or high school teacher looking for a fun and interactive lesson on Sikhism?
Our team can provide you with tailored program that meets your needs. We have delivered lessons in both the classroom and the auditorium setting. Our experience includes grades 6-12. Grades 5 and under receive a cultural program that is suitable for their attention span.

Our 6-12 presentation includes Sikhism in the context of world history, European context, history of the faith, belief structures, values, external articles of faith, the role of women, acceptance of other religions, human rights, and the creation story. We also provide experiential learning for all students.
Contact us and let us do the teaching for you. Take notes and you will be able to develop testing materials on the spot.